images/ocean.jpg
images/air1.jpg
images/clearnce.jpg
images/consolidation.jpg
images/supplyChain.jpg
images/warehouse.jpg
images/trucking2.jpg
images/project.jpg
SOC / NVOCC Operations
Global services as an NVOCC with U.S. headquarters in Hoboken, NJ, and European offices in Bremen and London,...
Read more
Afghan Trade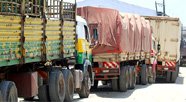 We serves as your major logistic partner in emerging needs of import containerized traffic into Afghanistan ,...
Read more
Global Network
ICM Group provides supply chain partners with a fully interoperable platform that extends its own offerings ....
Read more
Our Location
802, 8th Floor, Business Plaza,
Mumtaz Hasan Road,
Off I.I.Chundrigar Road,
Karachi 74000, Pakistan.
info@icmgroup.pk
ICM Group is a proud member of
ICM Group (Pvt.) Ltd.
ICM Group service, a world leader in implementing tailor-made integrated logistics programs. So, be it scheduled FCL/LCL-air/ocean transport,warehousing, consolidation, inland distribution, door to door delivery and rest assured, every service obeys your orders with clockwork precision. Our package to you is a comprehensive, cost-effective, service guaranteed air/sea freight shipment and will be delivered on time and within budget, every time you choose any global destinations. .. Read more
© 2010 All rights reserved by ICM GROUP